FIA submits' details' of Shehbaz and sons' account to court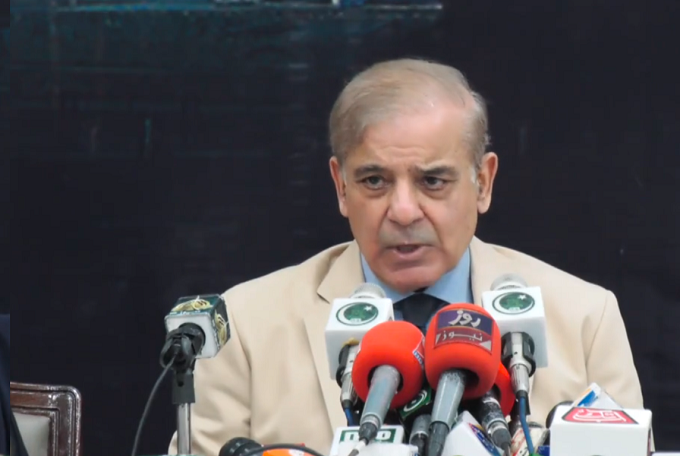 LAHOR:

The Federal Investigation Agency (FIA) on Tuesday submitted documents to a court showing that a sum of 16.34 billion rupees had been deposited into the accounts of PML-N chairman Shehbaz Sharif and his sons by through Benami sources.
The documents reportedly contain details of 45 accounts of the opposition leader in the National Assembly and his sons, Hamza and Suleman in the money laundering case.
The FIA ​​said it gave Shehbaz and his sons several opportunities, but they were unable to satisfy the team investigating the allegations against them.
According to the documents, 14 bank accounts were registered in Shehbaz's name, including 10 at the same agency from 2008 to 2018.
The documents further state that from 2005 to 2018, 13 bank accounts were opened in Hamza Shehbaz's name.
Likewise, 18 bank accounts were opened in the name of Suleman Shehbaz from 2004 to 2018.
The FIA ​​maintained that any official or holder of public office was held accountable for his property and movable and immovable assets.
He added that they were responsible for sharing the details of when and how they are raising the assets.
The agency said the accused could face up to seven years in prison, a fine and forfeiture of property if convicted.
The FIA ​​had recently filed a complaint against the president of the PML-N and Hamza in a special court for their alleged involvement in the laundering of an amount of Rs16 billion in the sugar fraud case.
Read Prime Minister Imran behind "fabricated story" against Shehbaz Sharif: Marriyum
"The investigation team detected 28 benami accounts of the Shehbaz family through which the money laundering of Rs16.3 billion was committed during the period 2008-18. The FIA ​​has examined the monetary trail of 17,000 credit transactions, "one agency report reads.
The amount was kept in "hidden accounts" and handed over to Shehbaz on a personal basis, the report adds.
The FIA ​​alleged that this amount of Rs16 billion had nothing to do with the sugar activity of the Shehbaz family.
"Money received from low-wage employee accounts by Shehbaz was transferred out of Pakistan via the hundi / hawala networks, ultimately intended for the beneficial use of his family members."
The FIA ​​has named Shehbaz and his sons – Hamza and Suleman – as the main defendants in the case. Fourteen others were appointed to the FIR under Articles 5 (2) and 5 (3) (criminal misconduct) of the Corruption Prevention Law, read with 3/4 of the Money Laundering Law .
"Eleven poorly paid employees of the Sharif group who 'owned and possessed' the laundered proceeds on behalf of the main defendant, are found guilty of facilitating money laundering. The other three co-defendants of the Sharif group also actively facilitated money laundering, "said the FIA.