How two men allegedly tricked investors with a story of rare wines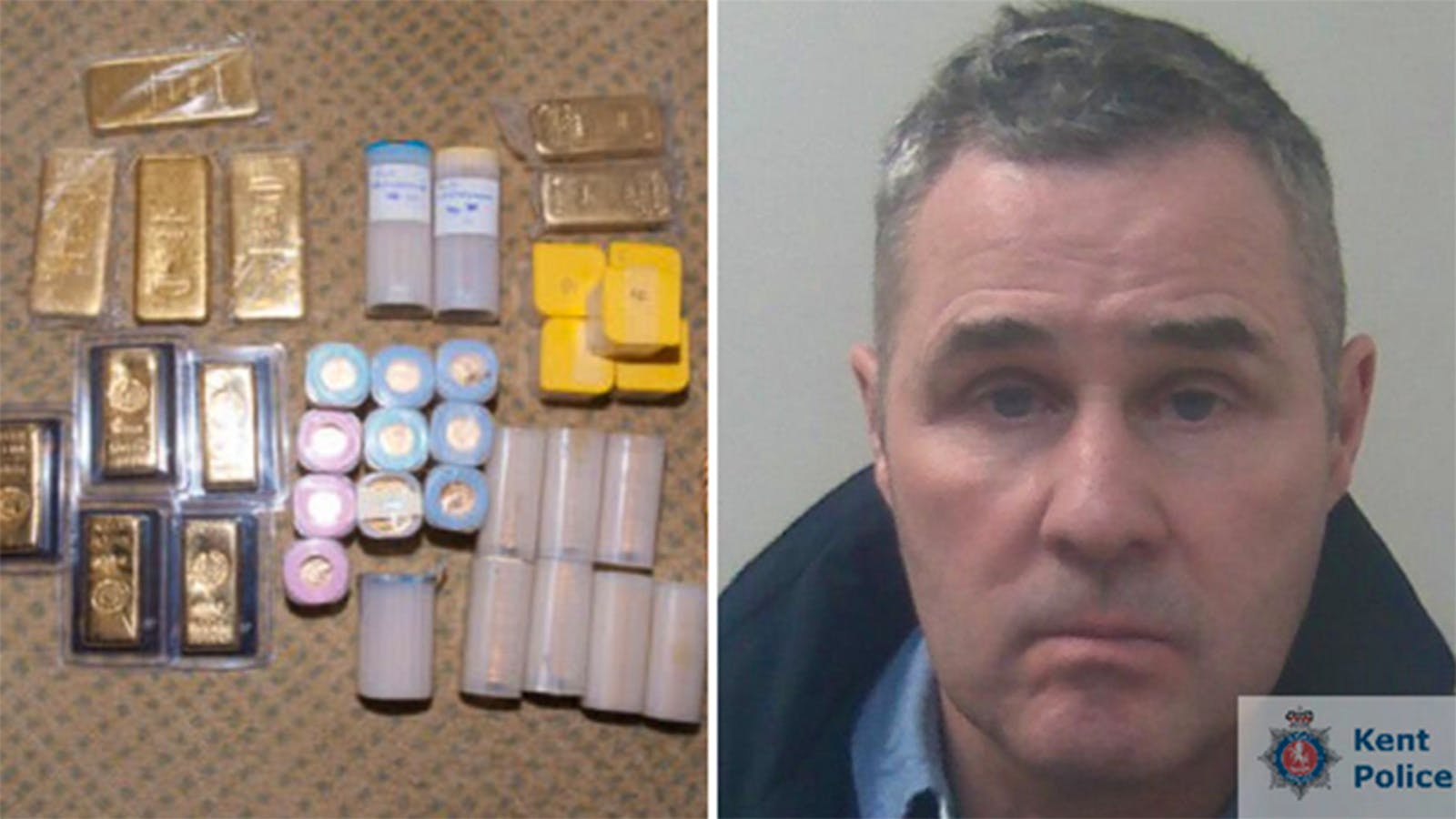 The two Brits started showing up at investor conferences in 2015 armed with a tempting proposition. Participants could, through their London-based wine brokerage, Bordeaux Cellars, lend money to wealthy struggling borrowers who needed quick loans, no questions asked. Lenders would receive interest at the rate of 12%, paid quarterly.
Normally, such a high interest rate meant the loan would be risky. This is not the case, the two men asserted – these loans would be guaranteed by prestigious wines from the cellars of the borrowers, transferred in the name of the lender in air-conditioned and secure warehouses supervised by Bordeaux Cellars. And the loans would be capped at 35% of the market value of the wines.
"What happens in the event of default? asked Stephen Burton, the 57-year-old head of Bordeaux Cellars, at a 2015 conference in Cancun. "We sell the wine, bearing in mind that you have only lent 35% of its value. It's very easy to sell quite quickly."
"A lot of clients are now cash-strapped real estate developers," Burton partner James Wellesley, 55, said at a 2017 conference in Las Vegas. "We only lend against investment grade wine….We mainly deal in French wines, some of the best Californian wines [like] Howling eagle."
A third team member, Lindsay Gundersen, told attendees at a conference in Las Vegas in 2018, "We charge the borrower 16%, so they pay all the administration costs…Insurance, air conditioning, etc., is the cost of the borrower, not the lender."
The promise of 12% interest to the lender, free of charge, on a secured loan in an era of historically low interest rates seemed too good to be true. And it was.
Last week, Burton and Wellesley, CEO and CFO of Bordeaux Cellars respectively, were indicted by a grand jury in federal court in the District of Brooklyn for wire fraud and money laundering. In total, Burton and Wellesley are charged with inducing investors to "invest more than approximately $99.4 million in term loans allegedly brokered by Bordeaux Cellars," the indictment states.
"Unlike the fine wine they claimed to have, the defendants' repeated lies to investors have not aged well," said Breon Peace, U.S. Attorney for the Eastern District of New York.
Burton and Wellesley (both used multiple aliases) had already been hit last year with a civil judgment from a London High Court involving the same scheme to scam at least 161 people. The men have been ordered to repay over £56million in losses by their clients.
The idea behind Bordeaux Cellars, Burton told CNBC business reporter Jane Wells in 2013, came to him while reading a Sunday time item. "There was a pawn shop here in London that had a warehouse full of Aston Martins and Ferraris. Literally people were just coming into that warehouse, handing them the keys for a cash loan. So I just put two and two together, and I thought, you know, we could do this with wine."
The operation he created, in the tale Burton told Wells, quickly made 200 loans worth $30 million. Burton even claimed that a divorcing American set up two dozen Screaming Eagle cases to get "quick money."
But Burton's business plan is a puzzle. Why would someone wealthy enough to own two dozen cases of Screaming Eagle, Napa Valley's most expensive cult Cabernet, put up their award-winning wine for a loan at 16% interest? Surely there were better options.
In fact, there were no such borrowers. As their business grew, Burton, now with partner and CFO Wellesley, focused entirely on finding lenders willing to pour in, falsely claiming they had borrowers in waiting, according to the indictment.
Additionally, these supposed borrowers were allowed to hide their identities behind individual corporate shells. Over 60 of these shells (the list begins with "Alsop" and "Apple Tree" LLC and ends with "Zermatt" and "Zug") were registered in Belize but controlled from London by Burton. The reams of documents to be drafted for the loans, and to allegedly give the appearance of legitimacy, appear to have been drafted by hired lawyers.
According to the High Court complaint, some of the money allegedly lent was used in the Ponzi scheme to make interest and principal payments to the lenders. The rest was deposited in bank accounts linked to Burton and Wellesley, and was used to buy wine and "gold, other goods and services".
Seemingly full of money, Burton has become well known in London wine circles. "Stephen has been around town for years opening crazy bottles," said Alex Turnbull, then at wine company Justerini & Brooks and currently head of private clients at Jeroboams. wine spectator. "I once heard him say with great confidence that he had the largest collection of Penfolds Grange in the world. I told him that I knew people who also had large Grange collections and said: "Maybe you should meet them. He became a little suspicious. So I had my suspicions for a very long time, but working in the business I struggled to voice them or find someone to agree with me that it all sounded very suspicious.
In 2019, quarterly interest payments to Caves de Bordeaux lenders came to an abrupt halt. An American investor sought advice from JustAnswer, a British online legal service. "I invested in a company called Bordeaux Cellars in the UK," the investor wrote. "In this investment, I am the lender of two loans and each loan is $100,000…. I am supposed to receive the interest payments quarterly and the last one was due March 12. I did not receive the payment and I have tried to contact the Caves de Bordeaux several times and there is no response to date.
"I undertook a little research," replied JustAnswer's lawyer. He had learned that the two loans had been made to limited liability companies called "Gstaad" and "Pemberley" Investments, both among 61 similar limited liability companies registered in Belize and listed in the civil complaint against Bordeaux Cellars before the High Court. Noting that Bordeaux Cellars "has no business history" and "has not submitted audited accounts", the lawyer informs the borrower that he has little recourse to recover his funds.
Apparently neither the interrogating victim nor the lawyer knew that on Valentine's Day 2019, Burton was arrested at a hotel in Kent, England. In his bedroom, police found two fake passports, expensive watches, precious metal bullion and South African and British currency worth a total of nearly £1million. Six months later, Burton pleaded guilty to possession of false passports and money laundering and was sentenced to four years in prison.
Wellesley was arrested on February 4 and is currently in prison in England. The U.S. Attorney for the Eastern District of New York is considering extradition. Wellesley has already been convicted and imprisoned twice for financial crimes.
But Burton is no longer in custody. In 2020, he was released early from prison, reportedly due to COVID-19 issues. His current whereabouts are unknown.
---
Stay on top of important wine stories with the free Wine Spectator service Last minute alerts.